High quality battery for HP L29184-005 - 84.08Wh,6 cells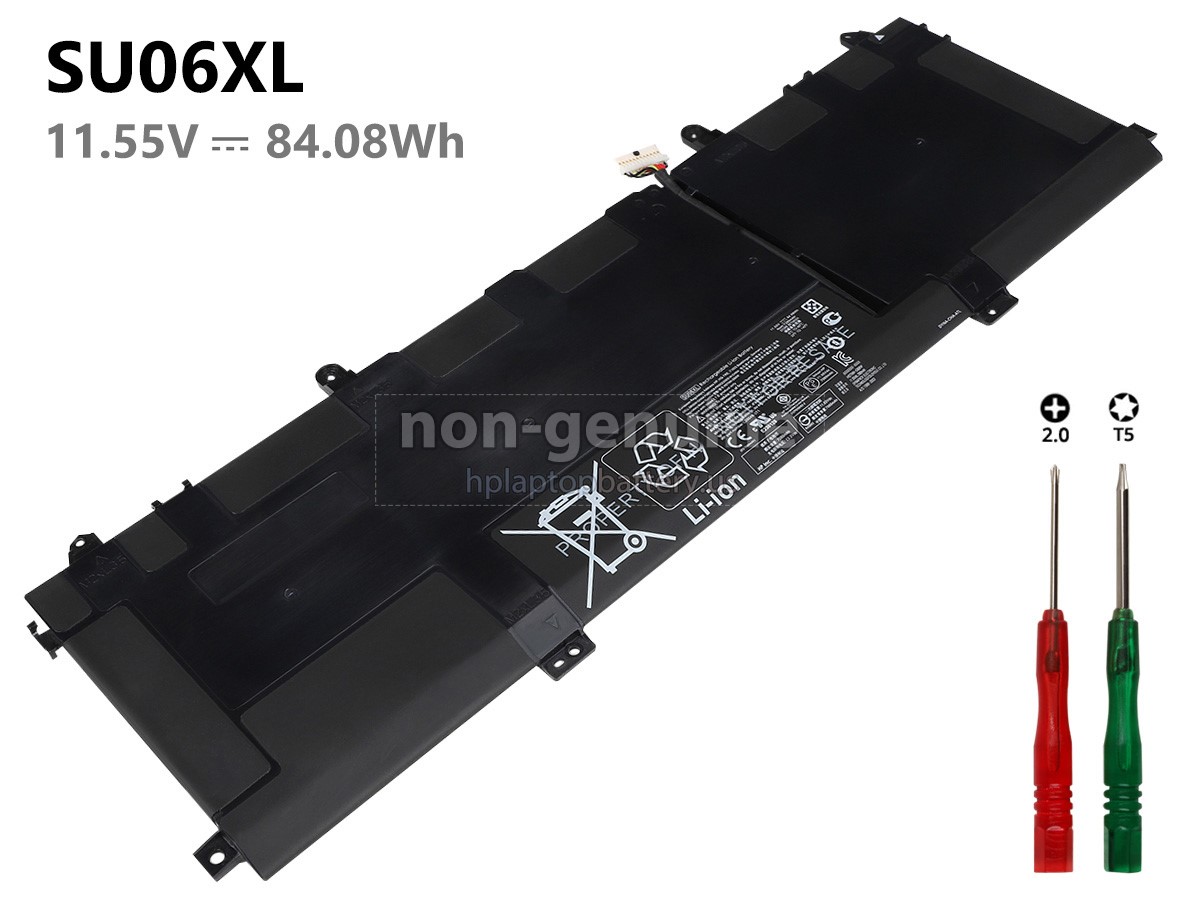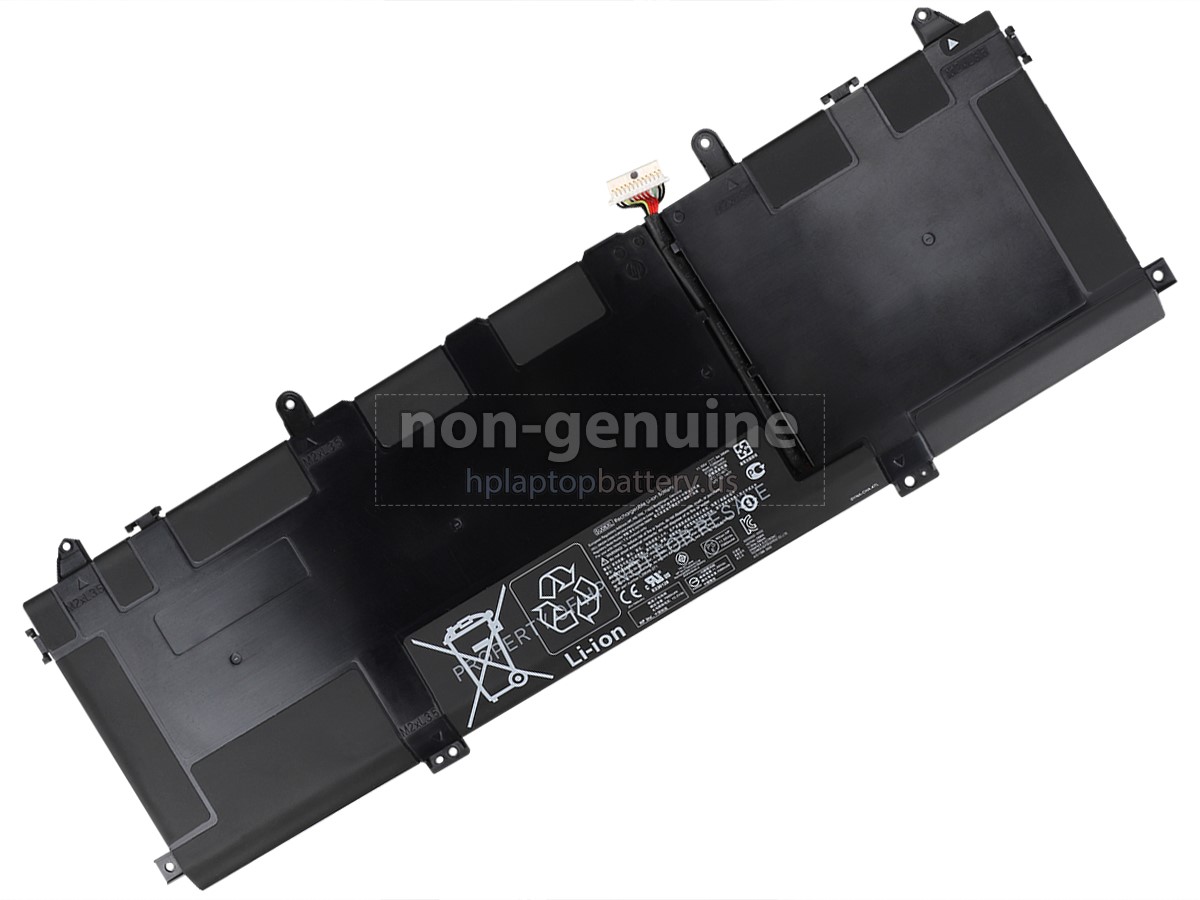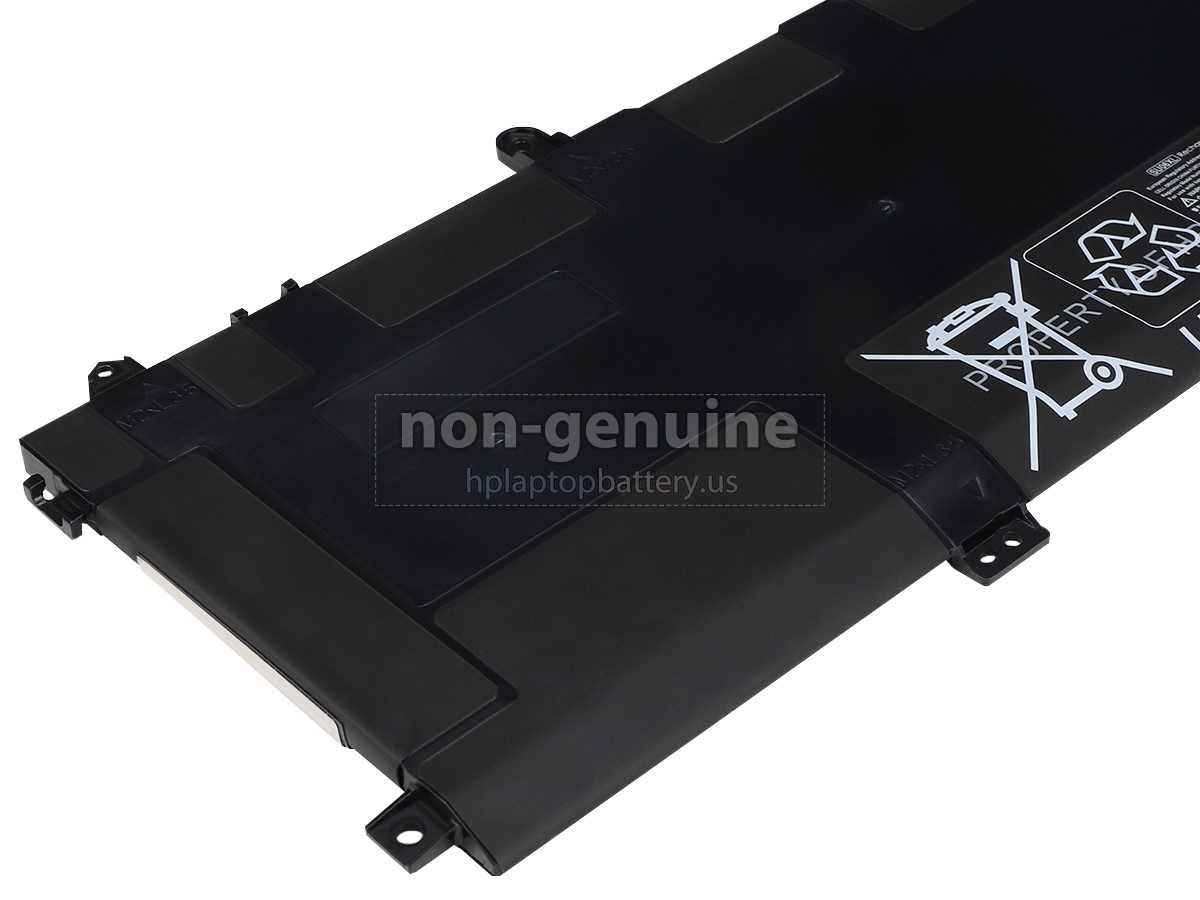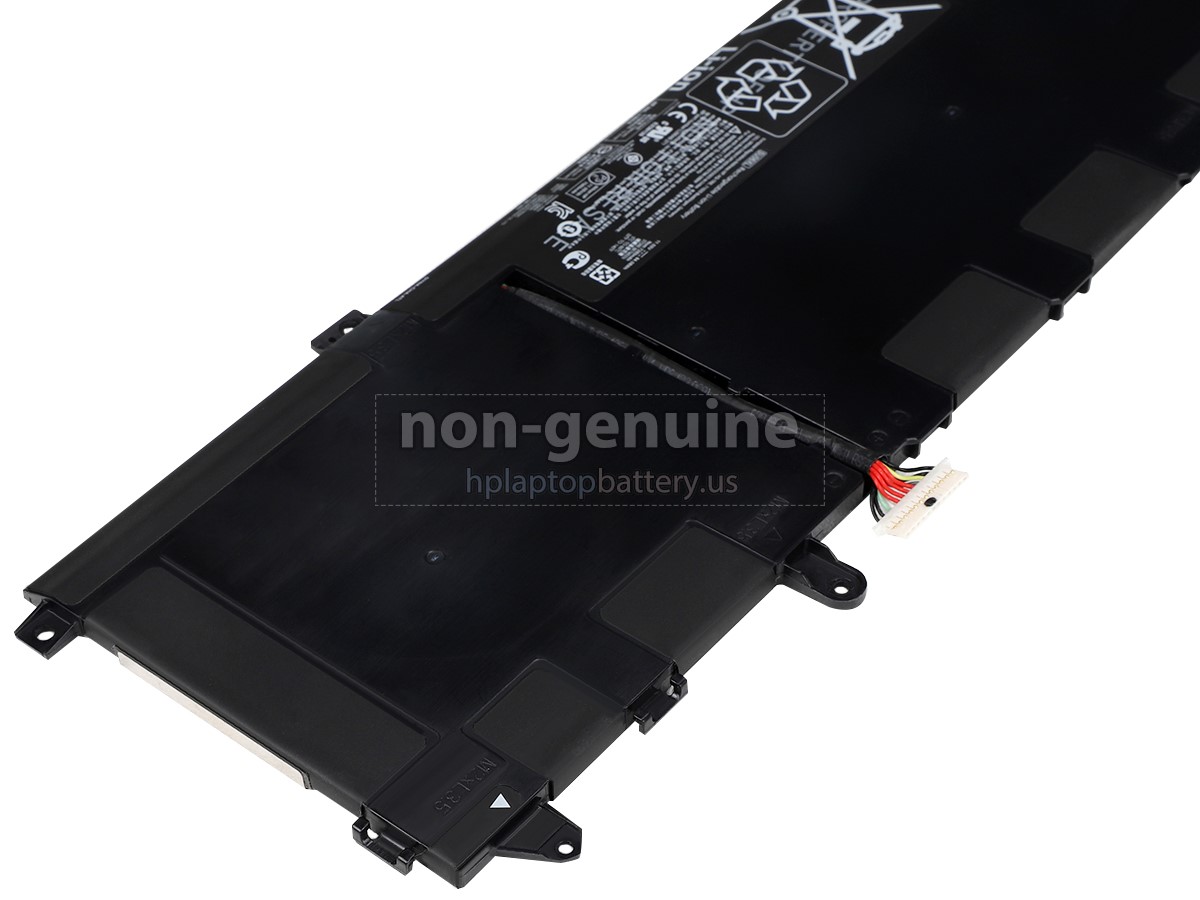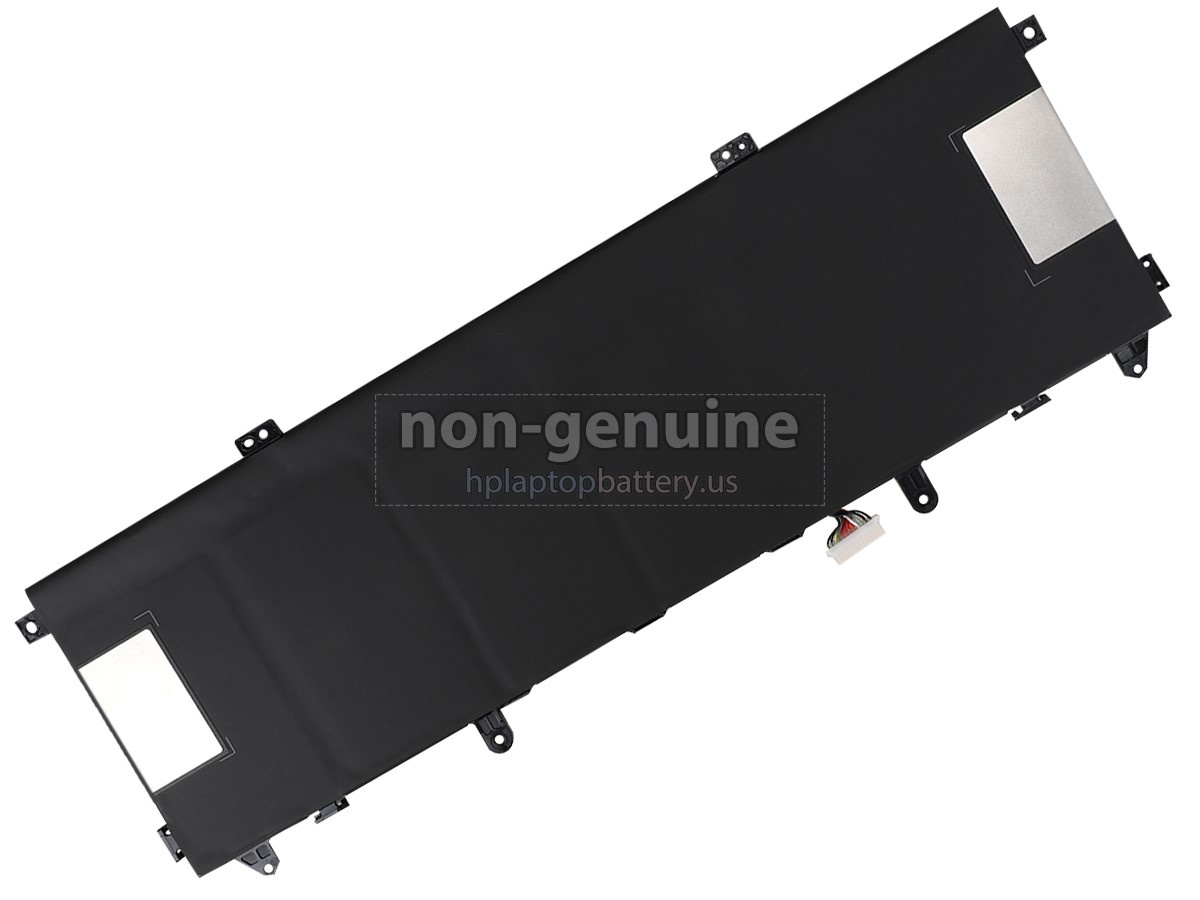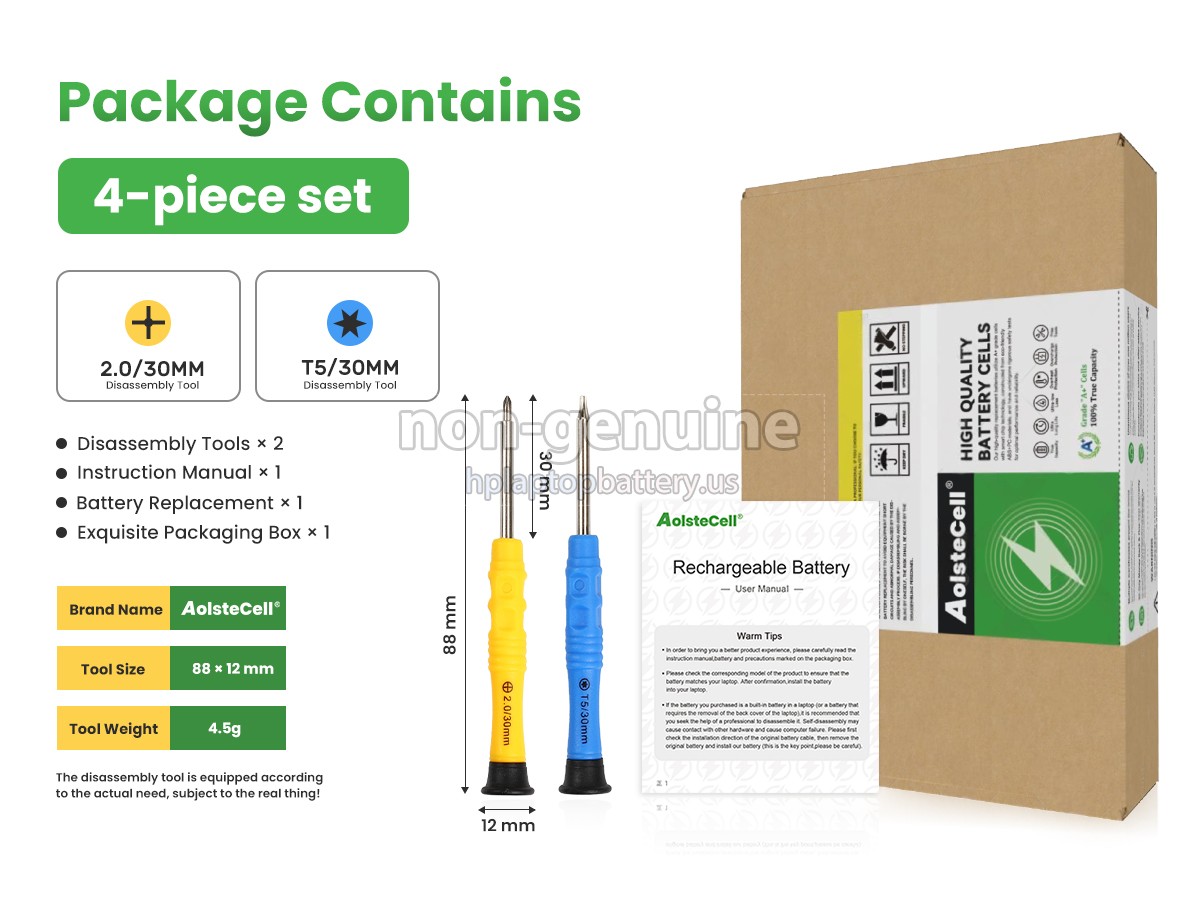 84.08Wh 6 cells

Battery for HP L29184-005

This brand new 84.08Wh(6 cells) replacement HP L29184-005 battery is made with high quality cells from SANYO. Guaranteed to Meet or Exceed Original Specifications.
SKU

USH1270

Condition

Replacement, Brand New

Voltage

11.55V

Capacity

84.08Wh

Number of Cells

6 cells

Cell Type

Li-Polymer

Color

Black

Size

*mm (L x W x H)

Warranty

12 months

Availability

In stock
Overview
Compatibility
Shipping & Payment
FAQ
Note : 11.55V and 11.1V are compatible, they are in common use.
Product Features
Choose HPlaptopbattery.us
High quality
Choose one high-quality replacement HP L29184-005 battery to enhance the performance of your laptop! Our brand new 84.08Wh replacement HP L29184-005 battery is made with high-quality cells from SANYO. All our replacement HP laptop batteries have passed international certification( CE, UL, ROHS, ISO9001/9002, etc.) and passed through strict safety testing, we guarantee all batteries for HP L29184-005 are high performance, long-life, and safety, 100% OEM compatible with the original specification( size, etc.), no memory effect. Furthermore, our replacement HP L29184-005 batteries are produced from eco-friendly materials without lead or mercury.
Thank you for ordering the high-quality replacement HP L29184-005 battery at HPLaptopBattery.us, before you place an order please make sure the model(or part number) of this L29184-005 battery is compatible with your HP laptop, you can compare your old battery to our product pictures. We will check every L29184-005 battery's functions one by one carefully before shipping them out to make sure every function works well since we understand the annoyances of dealing with defective products.
Warranty
1. We offer a one-year warranty on our High-Quality replacement HP L29184-005 batteries.
2. 30-Day Money Back Guarantee if you are not satisfied with our replacement HP L29184-005 batteries.
3. We are guaranteed 100% compatible with original products, lasting longer, and 100% safe to use.
4. We are sure that all sold merchandise is brand new, we will check all the batteries before delivery. If you receive a defective or faulty battery, we guarantee a full refund or are free to send one for replacement.
5. Best quality products at the best price with the best after-sales service, if you have any questions or feedback about our replacement HP L29184-005 battery please contact us directly, and our customer service will reply to you within 24 hours.
Some tips for the replacement HP L29184-005 battery using
1. Please charge 8-12 hours the brand new replacement HP L29184-005 battery for the first time use(Don't care about the "fully charged" tips after just 1-2 hours), normally require two to three charge/discharge cycles before achieving maximum capacity.
2. Try to avoid frequent full battery discharges. Avoid heat, heat is the Li-ion battery's enemy.
3. A charged replacement HP L29184-005 battery will eventually lose its charge if unused. It may therefore be necessary to recharge the battery after a storage period.
4. If you don't plan on using your replacement HP L29184-005 battery for prolonged periods of time, you should remove it from the laptop and store it in an Anti-Static bag and in a dry, cool place. Make sure it keep 40 - 80% charge and highly recommended to charge it at least once a month. On the other hand, if the charge is too low, the battery can become permanently unusable, due to battery self discharge.
Product Larger Images
Note:
Not all the HP L29184-005 battery compatible models are listed. If you are still unsure whether it is suitable for your laptop, please click
"Battery Model Inquiry"
for support.
Compatible Battery Part Numbers
Compatible Laptop Models
Disclaimer:All batteries sold on hplaptopbattery.us are replacement parts. hplaptopbattery.us doesn't affiliate with any of the original manufacturers. Any registered trademarks or model names listed above are identified as purposes of showing compatibility only.
Shipping Methods
Payment Methods
We Accept Payment Methods
PayPal

Payments by PayPal, NO PayPal account required. PayPal is safe and free for buyers.
Credit or Debit Card

VISA, MasterCard, American Express, JCB, Diners Club, Maestro & Laser Card, etc.
Bank Transfer

If no payment methods above are available to you, and your order amount exceeds $300, please contact our customer service to get our bank account and pay by bank transfer.

Note:


1. Both Paypal and hplaptopbattery.us use encrypted servers to process related payments, and your personal information will not be stored on our servers.
2. If you choose PayPal Express Checkout (instead of filling in the shipping address on our website to checkout), please select the CORRECT address when checking out.
FAQs
Can the battery be returned if it is defective? Do these batteries cover a warranty?
Sure. We support a 30-day no-questions-asked return and 12-month warranty policy! This policy gives you more options within 30 days of purchasing the HP L29184-005 replacement battery. The 12-month warranty policy protects you as a consumer by giving you access to free repairs or replacements for faulty products within one year of purchasing the HP laptop replacement battery from the HPlaptopbattery.us store. This policy also emphasizes the high level of confidence that the HPlaptopbattery.us store has in the performance and quality of its products.
What is the capacity of these batteries? How long do these batteries last?
Battery capacity is an important measure of a battery's ability to store energy and is usually expressed in milliampere hours (mAh). You can find out the exact capacity of a battery by looking at the product information for Capacity. A battery with more capacity usually means a longer battery life, as it indicates that the battery can provide more energy to power the device. However, battery capacity is not the only factor that affects battery life; other factors such as the power consumption of the device, the optimized battery management system, and the type of battery can also affect range performance.
What are the precautions when replacing the HP L29184-005 laptop replacement battery?
1. Before replacing your reliable HP L29184-005 replacement battery, be sure to turn off your laptop and unplug the power adapter. This will help prevent accidental current flow or battery damage.
2. When replacing the efficient HP L29184-005 laptop replacement battery for the first time, install the new battery into the laptop and connect the power adapter, then charge the battery to a full state to ensure that the battery can provide the best performance.
3. After completing the battery replacement, be sure to update your laptop's firmware and drivers to ensure optimal compatibility and performance.
---